With one of the more unconventional career options, graphic designers come in various forms! Some are into marketing as visual pitch designers, some are into game visual design, some are into media as their animation visualises and some are freelancing out their graphic designing skills. When this field was first introduced about three decades ago, the hype was that many people used the question of the life span of such a scope. Even parents in India were sceptical of drawing, illustration, and other skill-based career options. They are not to be blamed, as we live in a society where conservative thoughts are in our blood.
But time has changed. People are finally opening up their minds to new ideas and new opportunities. Thanks to social media awareness and exposure. Everybody owns a phone and spends the majority of their time on social media, through which they are made aware of modern career options.
Now, why am I explaining all these things before talking solely about graphic designing? It is necessary to set the foundation of thoughts always so people know that we are speaking with belief and logic.
As stated earlier, graphic designers come from various backgrounds of expertise. Some of the most common ones are as follows:
1. Art or Creative Director
responsible for visualising a piece of art before its existence, showing the final product before it is even there to see. Art directors or visual directors typically guide or lead a team of artists to achieve a specific visual goal. He uses the talented set of artists in his team with various expertise to put out the best of the final art project that a client would have ordered.
He or she directs the visual composition of art pieces. When I say "visual art piece," I do not mean just artwork on a drawing sheet or artboard. The art here could be anything. A visual of a stage set, a set for an award show, or a decorative masterpiece The graphic designers learn about colour science. They know what goes well with what and which colours match well with each other, which they implement in their art directions. It could be any piece of art, and if you pursue your career as a graphic designer, you could be the next industry-leading art or creative director!
2. Architecture and Engineering Drafter
Many are unaware of this, but architecture is another field where graphic designers play a major role. They are responsible for rendering 3D sketches or illustrations of an upcoming architectural project in order to display it to clients who are willing to buy the property post-construction. They can design and draw any engineering structure for clients to view. As a result, as a graphic designer, you will have the opportunity to work with established property development companies as architectural illustrators or designers.
3. Video and Film Editor
When I say, "Video and Film Editor," do not mistake me for a core editor who is just into the post-production process of cutting and assorting and editing the clips. Movies are nothing but the motion of pictures at a high pace. When you play a video clip and say it is 30 frames per second, it means each second 30 frames (images) are being played to give a one-minute video. And since graphic designers are artistic and know what the framing of any art is, they help out in video editing by framing a shot properly along with the cinematographers, and also, by helping with the right colour palette to colour grade it during post-processing.
4. Graphic Designer
As a core graphic designer, one would be pretty much adaptable to any form of graphic work. You could be creating video overlays for a show, designing posters for product promotion and also designing an infographic poster for an IT company. A graphic designer's portfolio is always interesting because they have their hands and skillset spread out in many industries.
You could have a great career as a graphic designer, provided you learn the unique details that would set you apart from many others.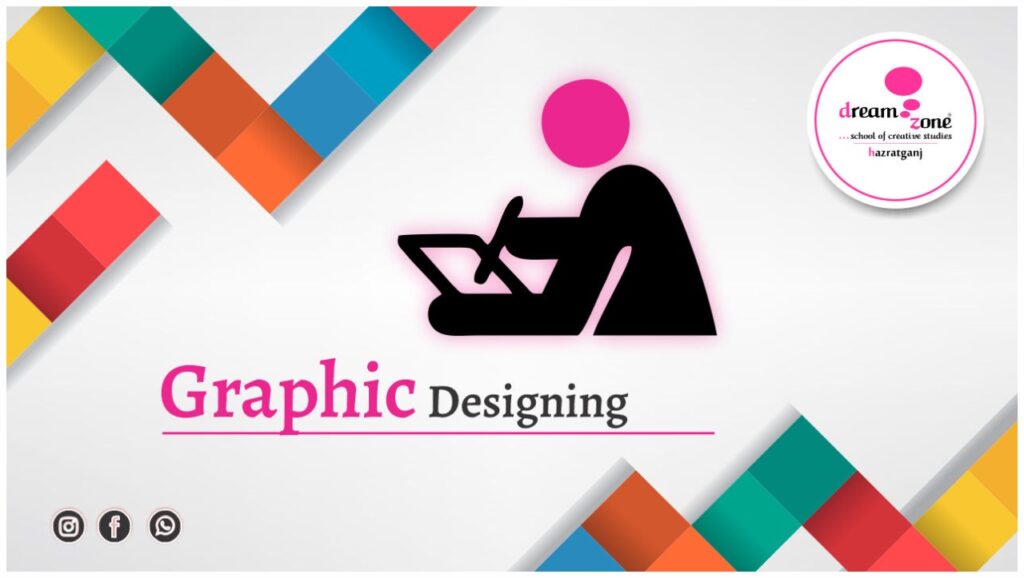 5. Product or Industrial Designer
As a product or industrial designer, you could have your name behind the design credit of industry-famous or leading projects. Do you remember the McDonald's happy meal package design? Well, that is one of some graphic designers' portfolios who designed it, so yes! You get my point! As a product or industrial designer, you have the ability to perform amazing feats!
6. Marketing Manager
As a marketing manager, you have the authority to control the marketing strategy! So, with a background of expertise in graphic design, one will have the creative vision to pitch to the clients with visual assets and aids. This helps the company as the human mind tends to gravitate towards visual representations rather than words. This is why the older textual formats of posters have changed more into graphical ones, and as far as graphics are required, well, you know, the graphic designers are hailed!
7. Campaign Manager
The marketing structures in the current era are a complex layer of multiple processes. The Internet is no hollower and is limited to certain sites of resources. The social media platform itself has dozens of platforms. Understanding the algorithm and then designing things accordingly is a major task, and for a marketing campaign to be successful, for any campaign to be successful, for a fact, you need to strategize well. To strategize, you need to have a creative mindset, which a campaign manager will have. Given the years of experience in the graphic designing field, it will give you a good corner towards the Graphics Department. One can implement those skills developed into the creative process to pitch the target audience in a campaign.
8. Multimedia Artist or Animator
Animators are a new boom in the current era, and animators start with graphic design. In and out, they both have almost the same profile except the part that graphic designers handle still arts more than motion arts unless you are into game visual designing. Otherwise, 2D and 3D animators are the ones handling motion graphics the most. These days, given the modern demands, most graphic designers are into motion graphics, video editing, and special effects as well. But, yes! Graphic design is the root of it all.
9. Web Designer
Web design is a mix of backend coding and graphic designing. Sometimes, some designers will learn a bit of backend work to get more clients, and sometimes they will hire a coder separately and have an alliance for the project. Given the nature of this digital world, every company is required to have a website or landing page. It has become a standard pre-requisite for every company or established organisation, and that increases the opportunity for graphic designers to show their magic!
10. Social Media Managers
Given the importance of social media in business these days, companies have created their own social media accounts to have an online presence. The marketing has to be there where the audience is, and that is on social networks! These company accounts have to be managed and updated from time to time with the ongoings of the company, which is why graphic designers are also hired as social media managers to manage and maintain these company accounts.
Conclusively, the requirement for graphic designers has panned a lot more than before, and this being a multi-industry requirement, it always holds good scope for those who are thinking about making a career in the field of graphic designing.
I hope I have given you a kickstart on all the opportunities you will have as a graphic designer. The next step after this is to enrol in the best graphic design courses that will equip you with the right skillset to rule the graphic industry.