Graphics Designing Course in
Best Graphic Design Training In Lucknow
Graphic Designing is the process of portraying the information visually and communicating to the masses by creating an impact using elements such as photographs, colors, typography, illustrations, and icons. In this program, students will apply the principles of design, with a complete hands-on experience of projects, labs, and internships.   
Students will work on traditional print media and also with the new-age digital media platform learning the skill required in today's market. This Graphic Designing Course in Lucknow will nurture students to develop a successful professional career in graphics, illustration, sequential art, typography, image processing, motion graphics, and narration.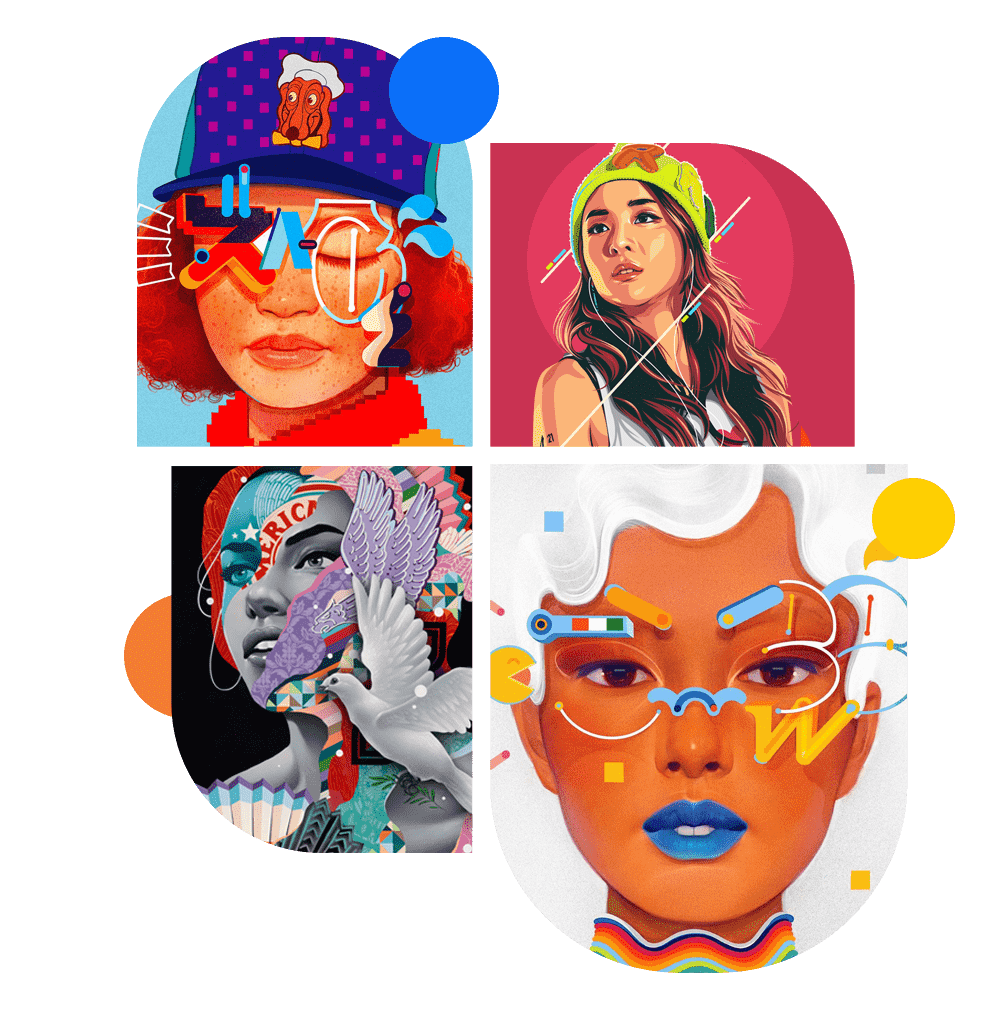 Skills Required For A Career In Graphic Designing
Graphic design involves the stylization and presentation of pre-existing imagery or image by the graphic designer. A Designer uses visual arts, typography, and page layout techniques in both traditional and digital formats. To convince an audience or to sell their design a graphic designer needs to be strong in communication skills to make design interactive and engaging. We can make you learn this skill through our graphic designing course.
Skills Required For A Career In Graphic Designing
FAQ About the Best
Graphic Designing Course Institute
Graphic Designing is the art of Designing various things like advertisements, media agency and many more, etc. The demand for graphic designing courses is increasing day by day. Graphic Designing is a creative line that helps us to create a creative masterpiece.
The Scope of Graphic Designing is in various fields and has various other career options like fashion designer, interior designing, multimedia, branding industry, product packaging industry, Printing or publication industry, etc. The graphic helps in branding that's why its demand in the industry is increasing. That's why one takes up the graphic designing course in Lucknow because attractive graphics help us in creating a brand market. The graphic is a way through which we can express our products and services with the help of visualization.
Yes, Dreamzone Lucknow provides 100% job assistance in every professional course to their student. After successful completion of their graphic designing course, they prepare them for interview sessions and assist in getting the best high paying career jobs in the industry. There are many areas in graphic designing. After doing the training from Dreamzone Graphic Designing Institute in Lucknow, you can go for Graphic designer, visualizer, commercial artist, Brand specialist, etc.
Multimedia Designer
Web Designer
Logo Designer
Brand Identity Designer
Flash Designer
Creative/Art Director
Photo Editing/Photoshop Artist
Layout Artist
Product Designer
Corel Draw
Photoshop
Indesign
Illustrator