Well, it's a difficult question to answer. People often say that creativity is inbuilt and you cannot learn it by taking up some course, but we at Dream Zone Hazratganj feel a bit differently.
It's true that creativity cannot be taught but it can be nurtured and we try to do the same. We have various certification courses in fashion designing, interior designing, photography, graphic designing etc.
And after teaching many students, we have understood that there is a creator in everyone all it needs is proper guidance, nurturing and a platform to grow and flourish; Dream Zone Hazaratganj is trying to do the same.
Dream Zone- Fashion designing
Well, my perspective of writing this blog is to introduce you to the world of fashion and fashion design. It is a lucrative field and is growing at a fast pace. We all love to dress well and adorn ourselves with the best clothes. How about creating the designs for yourself. Yes, you can do that as well.
At our center, the work of our teachers is not only limited to teaching you the fundamentals and technicalities but at the same time make you decipher your inner talent. I'm sure all of you must be choosing your clothes, styling it, accessorizing it yourself, not professionally, but its innate human quality to dress gracefully.
We at help you hone these skills by giving it a professional touch. Creating fashion requires in-depth knowledge about craft and what is trending in the market. A good institute like Dream Zone Haratganj will help you learn all these.
Nurturing creativity-
Thinking of a design, then it is an amalgamation of many things coming together like identification of need, complete insight into what customers' demand and what is trending in the market.
More than this, you need to know how to create designs and style statements which are out of the box and appealing to the customer. We make you learn all this and most importantly we teach you how to use theoretical knowledge and implement it in the practical world so that you can become an avid fashion designer.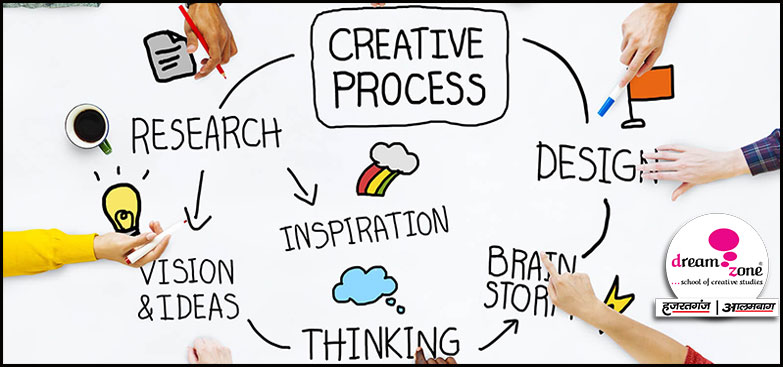 We have heard a lot of people saying that design is only creativity, but we feel that it's a blend of technology and art. When you are able to use the latest technologies with art, what results is a masterpiece.
For example, you would have heard about UV-protective clothing, etc. all these are an example to show how technology dramatically influences the world of art. To sum up, to become a fashion designer you need to be willing to be creative.
Our Role:
At a premium institute like Dream Zone Hazratganj, you learn how to mix your talent and our learning to create designs which are outstanding.
We have some of the leading professionals impacting your knowledge about fashion and fashion industry and at the same time giving you a hands-on experience of implementing your understanding. To explore more about connect with us or leave us an email.